What's the Cost of an Island?
How much does a private island cost? If you've often pondered on this question and wanted to know the cost of islands in the Caribbean as well as Central America that are available for sale, this post is designed to offer some useful insights and answers.
Most astute real estate investors consider a private island to be the ultimate investment that gives them an unmatched level of exclusivity. But what's the cost of an island? To answer, an island's price could differ significantly based on several factors, such as its topography, location, and development potential. If your focus is on the Caribbean region, the prices for Caribbean islands available for sale could vary a lot. You can get a small island off the coast of Belize for about half a million dollars while you'll need to shell out tens of millions for larger islands spread over hundreds of acres in some of the most popular regions of The Bahamas.
Let's take a closer look at what private islands would cost in some of the most desirable destinations in the Caribbean and Central America.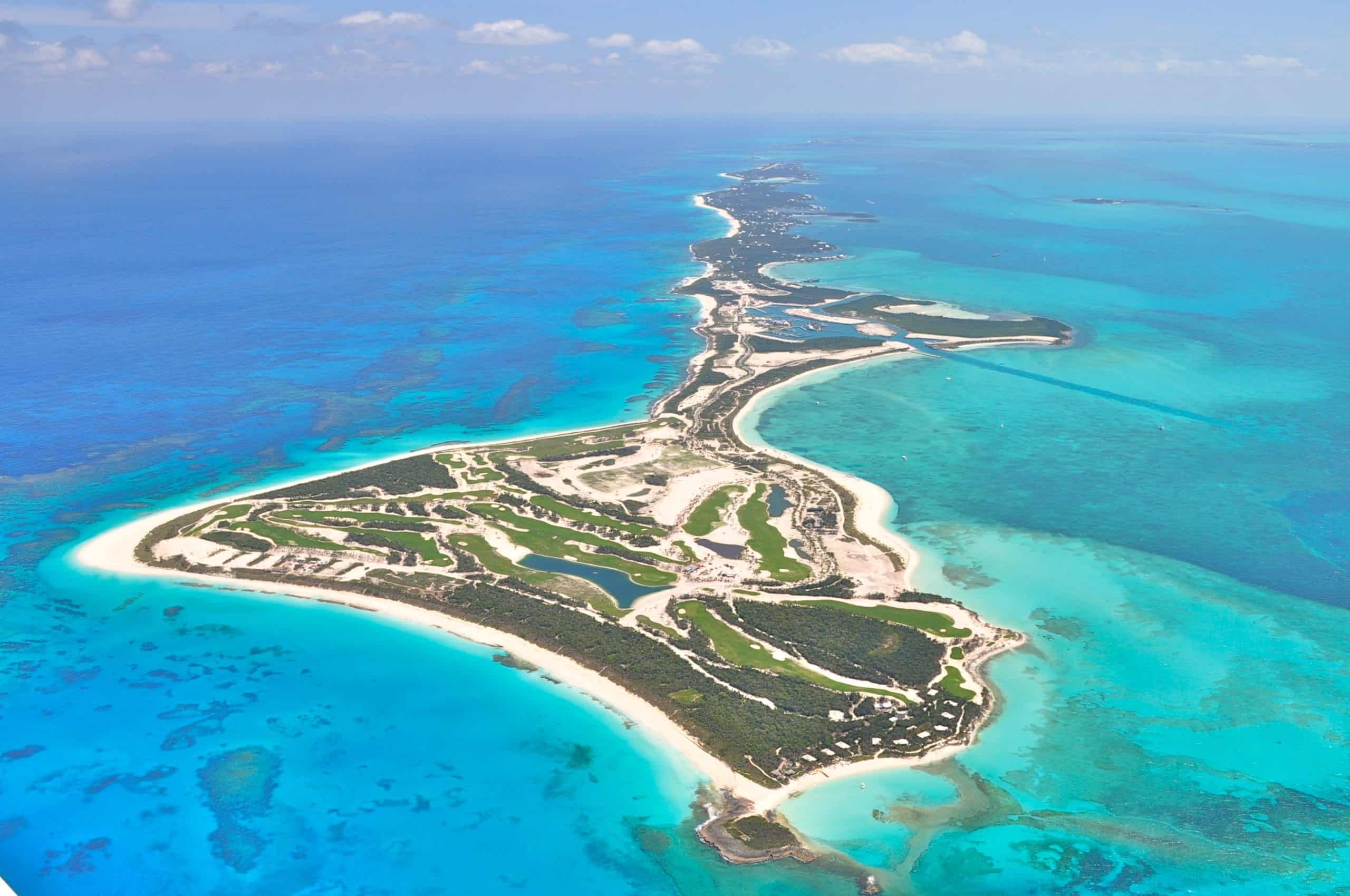 Cost of an island in The Bahamas
When it comes to buying private islands, perhaps the most popular destination among all others is The Bahamas. Made of 700 islands and cays adorning the 100,000 square miles of Atlantic Ocean's crystal-clear water, The Bahamas attract several high-profile investors like the world's most flourishing musicians and successful actors, who've decided to buy private islands in the region. As the archipelago is located favorably – quite close to the US and can be accessed easily through short direct flights from several North American cities, it has become an attractive option to buy a private island. The Bahamas also boast of a mature luxury real estate market, in general, and private islands, in particular, apart from enjoying a well-established reputation. Due to all these factors, islands in The Bahamas are likely to be priced higher than those in Belize. The smaller islands could cost in the range of about USD 1 million to USD 3 million while their much larger counterparts (250+ acres) in the most popular locations like the Abaco Islands, the Exumas, and the Berry Islands could have prices ranging from USD 30 million to USD 75 million.
Cost of an island in Belize
Belize is a Central American country that sits between Guatemala to the south and west and Mexico to the north. The country boasts of a 386-kilometer long coastline and the waters off its eastern coast host The Belize Barrier Reef, which is the second-longest barrier reef of the world with 400+ small cays and islands that are an integral element of this reef. Several high-profile buyers have bought quite a few of these islands to be used as their exclusive private island resorts or private retreats.
Thanks to the availability of such a large number of islands for sale coupled with a real estate market that's less mature than several other Caribbean regions, islands in Belize are likely to cost lower than those in The Bahamas.
For an undeveloped private island spread across 0.5 to 1 acre, you could have to pay around USD 500,000. However, larger islands spread over 60 to 70 acres may have their prices in the range of USD 10 million to USD 12 million. Such large private islands often have a certain level of infrastructure and development in place, including existing docks, airstrips, roads, and homes.
If you're looking to buy an island whose price sits in-between the least and the highest ranges, you'll have plenty of options to choose from. Private islands spread across 2 to 3 acres that come with some existing cabanas and homes could be yours for around USD 1 million to USD 2 million.
Cost of an island in Grenada
Unlike Belize and The Bahamas, you'll have comparatively fewer islands to buy in Grenada. Off the northern coast of Grenada, a handful of private islands could be available for sale but due to the scarcity, their prices are inclined to be higher. A 20-acre island for sale in Grenada could cost about USD 7 million while you'll need to shell out close to almost three times the price at USD 20 million to buy a 400-acre island.
Cost of islands in other regions
A few other Caribbean regions have a limited number of private islands up for sale. For instance, in the southern Caribbean, you can buy a private island in Curacao if your luck favors you. However, it's important to note that it's not often when you'll get such an opportunity since islands aren't frequently available for sale on the real estate market of this Dutch Caribbean island. This means you should keep track of the market to spot a rare opportunity of buying a private island in Curacao or some other regions in the Caribbean.
Wrapping up
If you're planning to buy a small island, a large one, or anything in-between in the Caribbean and Central American regions, you'll get a lot of options to take your pick from. However, it's important to remember that each Caribbean region may have its own rules for the purchase of an island. For instance, in Anguilla and the British Virgin Islands, non-residents need special licenses to buy a property. Such licenses could also consist of a police reference and a background check. Some Caribbean regions could also have a remnant of the region's past colonial influence, which is unique to it. This could be a reason why the British tend to prefer Barbados while the Dutch have a penchant for buying islands in the Antilles. So, once you've zeroed in on a private island that's available for sale, you'll need to meet all the criteria for eligibility and exercise some patience to get the deal closed. But the wait to own your slice of paradise in this idyllic region is worth it for sure.
If you need expert guidance and help to explore more private islands available for sale in the Caribbean and Central America, or want more details of private islands to buy in The Bahamas, Belize, or Grenada, you can contact us.